Saturday Morning Game Watch
Saturday, February 28, 9am PST (TV: CBS)
Georgetown Hoyas vs. St. John's Red Storm
The Bus Stop, 1901 Union St, San Francisco

Exclusive Georgetown Specials: $1 off Bloody Marys and draft beers, $2 off beer buckets, and $6 Fireball!
To RSVP, please click here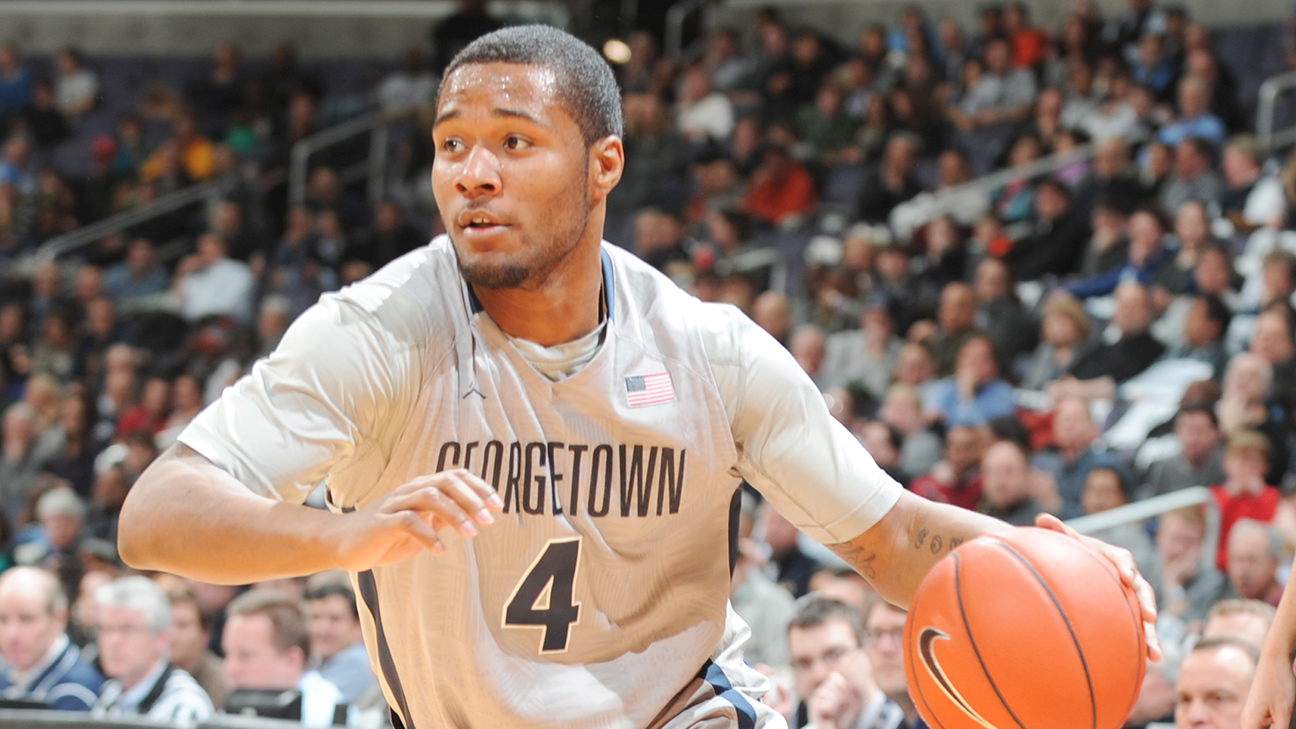 Our Hoyas are rolling, winners of three straight, in good position for the NCAA

Tournament, and on the cusp of returning to the top 25. Come join us for a Saturday morning game watch at The Bus Stop as the Hoyas take on St. John's from MSG in NYC in a nationally televised game on CBS. St. John's is fighting for their NCAA Tournament lives, so it should be a good one! Wear your Georgetown blue and gray and receive some great drink specials from the bartender. Go Hoyas!

Game Watch Schedule for Remainder of Season:
Saturday, March 7, 9am vs. Seton Hall, The Bus Stop, 1901 Union St
Big East and NCAA Tournament Game Watches To Be Determined!
Hoyas in Tech Happy Hour (with CCT students)
Tuesday, March 10, 6-9pm
Lightning Tavern, 1875 Union St, San Francisco, CA

To RSVP, please click here
Join your fellow Georgetown alums in tech, startups, venture capital, etc. for a happy hour at Lightning Tavern in the Marina. We'll have the entire covered back patio area to oursleves.

We'll also be joined by a group of 15-20 Georgetown students currently enrolled in the university's Communications, Culture and Technology graduate program who'll be visiting SF to connect with Hoyas in the tech world that week.

SAVE THE DATES (More details coming soon)!
Tuesday, March 24-Wednesday, March 25: 3rd Annual City Challenge
Saturday, March 28: Annual Hoyas Give Baxa Event (Baker Beach Clean-Up)
Stay tuned for more information on both the third annual City Challenge in raising money for scholarships for Georgetown, and the annual Hoyas Give Baxa community service event. For Hoyas Give Baxa, we'll be doing a Baker Beach Clean Up through
SF Surfrider
. Registration will be available soon. Also, we'll keep you posted on a potential special City Challenge event the night of Tuesday, March 24!
Professor Tony Arend events March 9 and 10 are SOLD OUT!
Spots for Dean Chester Gillis events are still available:
Monday, March 23 (Burlingame) and Tuesday, March 24 (Tiburon)
For more information and to RSVP, please click here.
ZogSportsSF Spring Leagues
Registration Now Open until March 13, Seasons start late March!
If you're interested in leading a Georgetown team in any of the sports, please e-mail us at norcalhoyas@gmail.com
Registration for Zog Sports Spring Leagues is open now through March 13. All participants can register as a free agent or with a full team. They're expecting over 200 teams and 2000 participants this spring season so there should be a league for just about anyone!

Please take a look at the league links below and e-mail the organizer, Nick@ZogSportssf.com, with any questions.
Spring Leagues:
John Carroll Awards Weekend Returns to the West Coast in April
For more information and to register, click here

If you've never been to (or heard of) John Carroll Weekend (JCW), this year's JCW Los Angeles offers a fantastic opportunity to experience the best of Georgetown without leaving the west (best) coast! JCW is the largest annual gathering of Georgetown alumni, typically drawing in more than 1,500 attendees, and is held in a different major city each year (the last two JCWs were in Miami and London, and it was held in San Francisco in 2011). During JCW there is an array of unique and exclusive social, cultural, and intellectual events, bringing out the best of what Georgetown is all about. JCW 2015 in Los Angeles is expected to be the largest gathering EVER of Georgetown alumni west of the Mississippi!

We are hoping to have a strong showing of Bay Area Hoyas attending JCW LA! With flights between the Bay Area and LA as low as $118 round-trip (as of last Kayak search), this is a perfect opportunity to reconnect with our SoCal brethren and experience LA the Georgetown way.Registration for the weekend is free (though most, but not all, events have a cost) and some events are already filling up - so we encourage you to register soon!
There are several Beverly Hills hotels with which Georgetown has negotiated special rates for the weekend, including the "young alumni hotel," the Sixty Beverly Hills. We are considering ways that our NorCal Hoyas members can coordinate travel and lodging, depending on interest. Please e-mail us (norcalhoyas@gmail.com) if you're interested in coordinating with other Bay Area Hoyas, and we can connect those who are interested.
"Hoya Hoopes" - 40% off cases, and 10-20% off select wine bottles


College basketball season brings a special promotion from Hoopes Vineyards
Discounts for Hoya fans only, available until April 6, date of NCAA Chamionship Game
Brought to us by owner and friend of the club, Lindsay Hoopes (C'03)


To learn more about a great promotion and spectacular deals on cases and single wine bottles exclusively for Hoya fans, please visit the post on our website here!