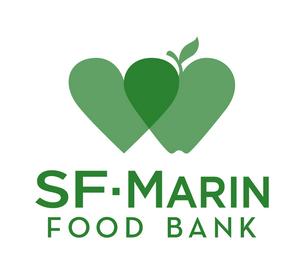 Volunteering at the SF-Marin Food Bank
Tuesday, February 25, 6pm-8pm
10 volunteer spots available
To reserve a spot, please click
here
Come and give back to the San Francisco community with fellow Georgetown alums!
We will be working with other volunteers at the SF-Marin Food Bank (located in Potrero Hill) to help repackage, organize, and sort food donations from

6:00 pm to 8:00 pm on Tuesday, February 25th

. It's a great way to help out, meet new people, and be involved with both the SF and NorCal Hoya community.
Children 11+ are welcome to join us. We will be working in a warehouse, so please wear closed-toe shoes and dress comfortably.
Downtown Game Watch at Pete's Tavern
Georgetown Hoyas at Marquette Golden Eagles
Thursday, Feburary 27, 6pm (TV: Fox Sports 1)
128 King Street (Across the street from AT&T Park)
Specials: $4 drafts and well drinks, 1/2 priced wings until 7pm
To RSVP, please click here
Come join us for the second downtown game watch of 2014, as the Hoyas take on the Marquette Golden Eagles from Milwaukee, Wisconsin. Because this is a weeknight game at a reasonable start time for us West Coasters, we are having a BIG downtown game watch at one of the biggest, best sports bars in the city, Pete's Tavern, right across the street from AT&T Park. During our last game watch there vs. Villanova about a month ago, we had a great set-up with sound and the big screen, and we look
forward to having it again! So come on down after work (hopefully a shorter trip for you
than to the Marina) and cheer on the Hoyas in a huge road game for NCAA Tournament implications. Please RSVP here ahead of time so that we can let the bar know how many of us to expect. Game tips off at 6pm Pacific Time on Fox Sports 1.
Also, the kind staff there has extended the following

happy hour specials until 7pm

for our group: $4 drafts and well drinks, and half-priced wings!
Let's Go Hoyas, beat the Eagles!
Downtown Game Watch vs. Villanova at Pete's Tavern, January 27, 2014